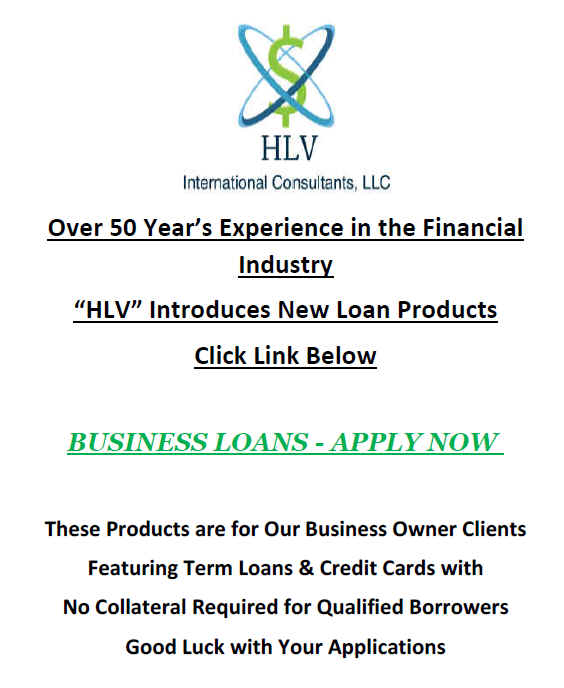 HLV International Consultants LLC ("HLV") is a Registered NY State Company with
extensive background in the Financial Markets; therefore, is able to assist clients with their
Debt Structuring. "HLV" may Introduce Clients for whom it Consults to 3rd Party Lenders for
Funding if it is Required. "HLV" is not representing itself as a Lender, therefore the 3rd
Party Provider handles the Client's Application. "HLV" also does not act as a Consultant for
"Owner Occupied" Residential Property. This Announcement isn't to be Construed as an
Offer by "HLV" to Buy and/or Sell Securities.